What We Do
Classrooms | Curriculum | Virtual Programming | Calendar-at-a-Glance | Enrollment | Policies & Procedures | Tuition & Tuition Assistance Policy | Contact Info | Staff | Parent Portal
At Rosen Family Preschool, children are capable, families are engaged, and educators are inspired; we collaborate in a joyful, accessible, bilingual learning community rooted in Deaf identity and American Sign Language.
To be leaders in Deaf education devoted to providing an exemplary ASL and English bilingual program for the diverse community of Seattle, empowering children and families to become creative and confident thinkers.
Rosen Family Preschool is a program for children ages birth to 5 that emphasizes both American Sign Language (ASL) and English, giving children a bilingual language foundation that lasts a lifetime. We have a classroom dedicated to Deaf and hard of hearing students, as well as an ASL immersion classroom for other children whose families have made a commitment to using ASL in the home. In 2021, we opened our third classroom for infants and toddlers. All instruction is conducted in ASL.
Preschool classes for children age 3 to 5 take place Monday through Friday, 9am-3pm. The infant and toddler room runs from 8am to 5pm.
Curious about the benefits of ASL-English bilingual education? Check out our Resources page or contact us with questions.
---
Reflections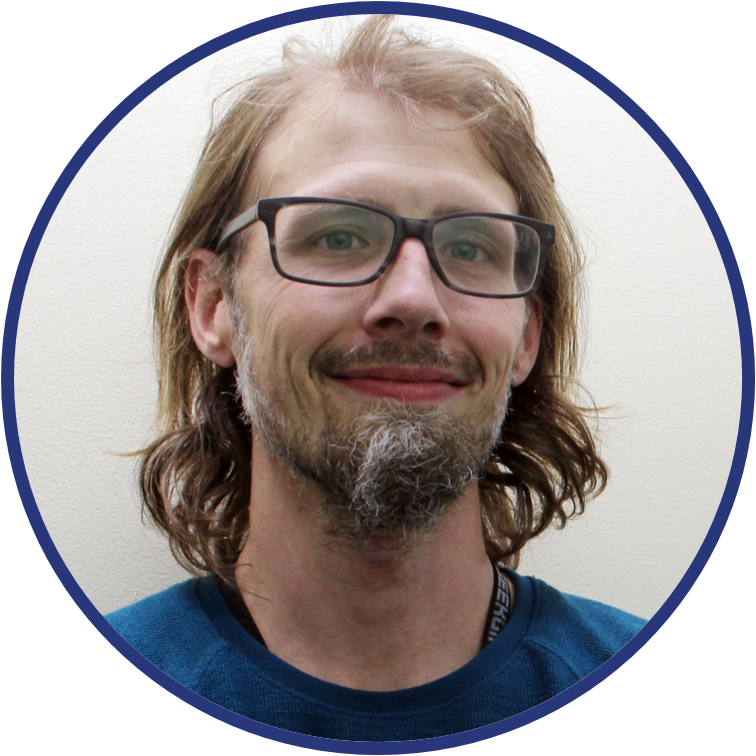 Sam Sanders
Lead Teacher | Family Infant & Toddler Classroom
"I was undergoing an alchemy, the fusion of two languages building a storm of inextricable synapses; I was learning two languages at the same time, learning how to think in either. It was a gift from my parents who came from a world where they were poked, prodded, slapped through phonetics without understanding what sound meant. They drew in silence through their ears and regurgitated noise that made specialists happy, a success, despite an accent that marked them as different. The world is not kind to those who have to try harder, and my parents chose to be kind. They chose to view me as a human being, the product of their experiences, and wanted to give me what their parents didn't know to give."
Classrooms

Rosen Family Preschool is designed to have two cohorts: our Bilingual ASL-English Classroom for Deaf and hard of hearing students, and our ASL Immersion Classroom for hearing children whose families have made a commitment to using ASL in the home. Both classrooms learn and grow together over the course of the year. Depending on the number of Deaf students enrolled each year and the ASL background of the hearing students, we may combine the two cohorts into one.
This classroom serves children who identify as Deaf, deaf, or hard of hearing* and have chosen visual communication in ASL and written English as their primary language.
No prior experience in ASL is needed.
Our Infant and Toddler room welcomes children age birth to three Our licensed program runs 8am to 5pm Monday through Friday and has slots for 8 children. Apply through our registration portal, here: http://bit.ly/rfpapply
This classroom serves a variety of students who would benefit from a bilingual ASL/English classroom, including:
CODAs (children with Deaf or hard of hearing parents)
SODAs (children with Deaf or hard of hearing siblings)
Children who are unilaterally deaf*
Children with a family commitment to include ASL as one of their languages
No prior experience in ASL is needed.
* Because we respect the diverse nature of the unilaterally deaf and hard of hearing population, we will make individual decisions about placing unilaterally deaf children in the classroom that best meets their needs. Families will work with teachers and specialists to make placement decisions.
Curriculum
Rosen Family Preschool fosters a constructivist, play-based classroom inspired by the Reggio Emilia philosophy of early learning. Using that philosophy, we have developed our own framework based on Creative Curriculum and guided by Emergent Curriculum principles. Key elements of the Rosen Family Preschool curriculum include:
We promote bilingualism in ASL and English for all of our students.
Direct instruction in ASL to ensure accessibility for Deaf and hard of hearing students
Deaf-friendly, culturally appropriate, visually accessible classroom environment with modern technology
Family engagement, including daily communication and home visits
Culturally competent education team including teachers, audiologists, and speech-language pathologists who work regularly with students to meet individual spoken language and listening goals as appropriate
Family Commitment
All families are expected to show a commitment to the use of American Sign Language in the home. We support your journey with ASL classes for family members and the community. Parents and caretakers set individual goals for ASL studies and participate in our Parent/Teacher Association.
Virtual Learning
We have developed a virtual learning plan to ensure that all of our students continue their growth if our physical classroom is closed. We hold family meetings with teachers to build personalized at-home curricula, including learning and social opportunities.
Twice weekly live circle time with staff
One-on-one learning time with staff
Online playdates and playgroups
Teacher-produced ASL story videos with related activities
Teacher-produced social emotional Learning videos and curriculum
Arts activities
Coaching for parents to develop open-ended engagements
Virtual field trips
Ongoing, evolving curriculum
IEP Continuous Learning Plans
Enrollment



If you think your child may be a good fit for Rosen Family Preschool, please contact us to discuss your options, or submit an enrollment inquiry.
Most of our students are located in the Seattle area. Deaf and hard of hearing children, or other children with Individualized Education Programs (IEPs), may be eligible for tuition assistance from their local school district. All families in Seattle may be eligible for tuition assistance from the Seattle Preschool Program.
Scholarships may be available to families who need additional financial assistance.
Some families choose to pay out-of-pocket. We are committed to removing barriers to enrollment for children and families who are an excellent fit for our program.
Policies & Procedures
View the Rosen Family Preschool Handbook to see the classroom's policies and procedures. We have ASL videos below for some sections of the handbook.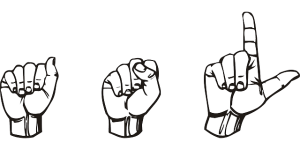 Staff
Click on a staff member's picture to learn more about them. Interested in working for Rosen Family Preschool? Check out HSDC's job listings for the latest openings.
Amir Ahmed

Preschool Classroom Assistant

Deborah Coffman

Lead Infant-Toddler Classroom Teacher

Brandon Cross

Preschool Classroom Assistant

Angela Evatt

Education Program Support Specialist

Lyn Gallo

Infant-Toddler Classroom Assistant

Pamela Grossman, MA

Rosen Family Preschool Director

Misty Haggard

Preschool Assistant Teacher

Takeshi Matsumoto

General Assistant

Sam Sanders

Lead Preschool Teacher

Teuaililo Tiatia

Infant-Toddler Classroom Assistant