Conference Center | Small Meeting Room | Make a Reservation | Rental Policies | Rental Rates
Hannah S. Grunbaum Conference Center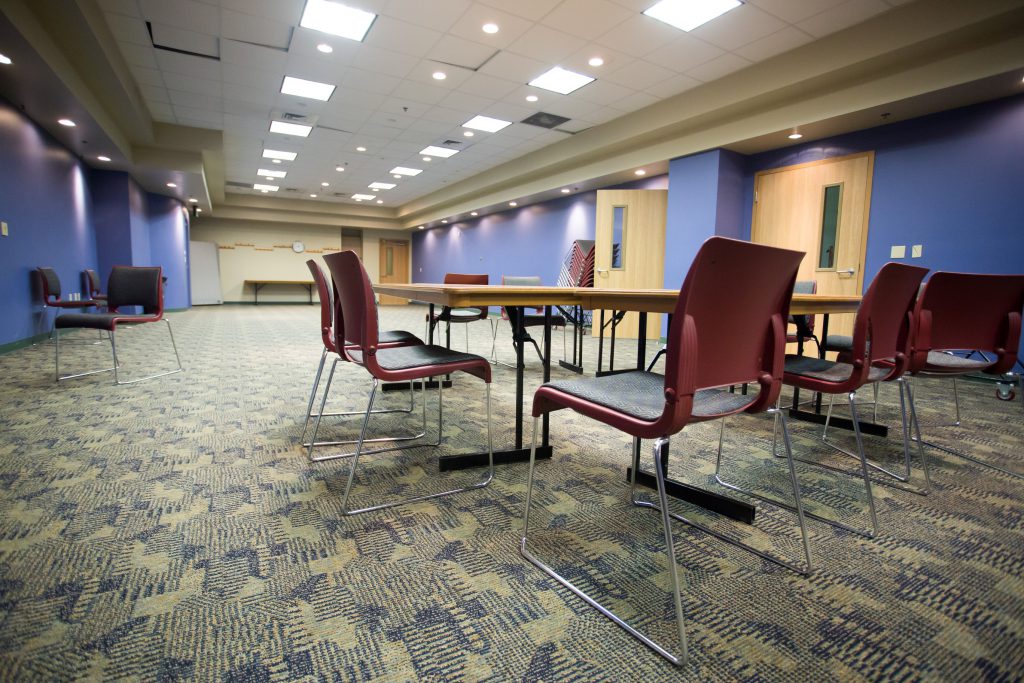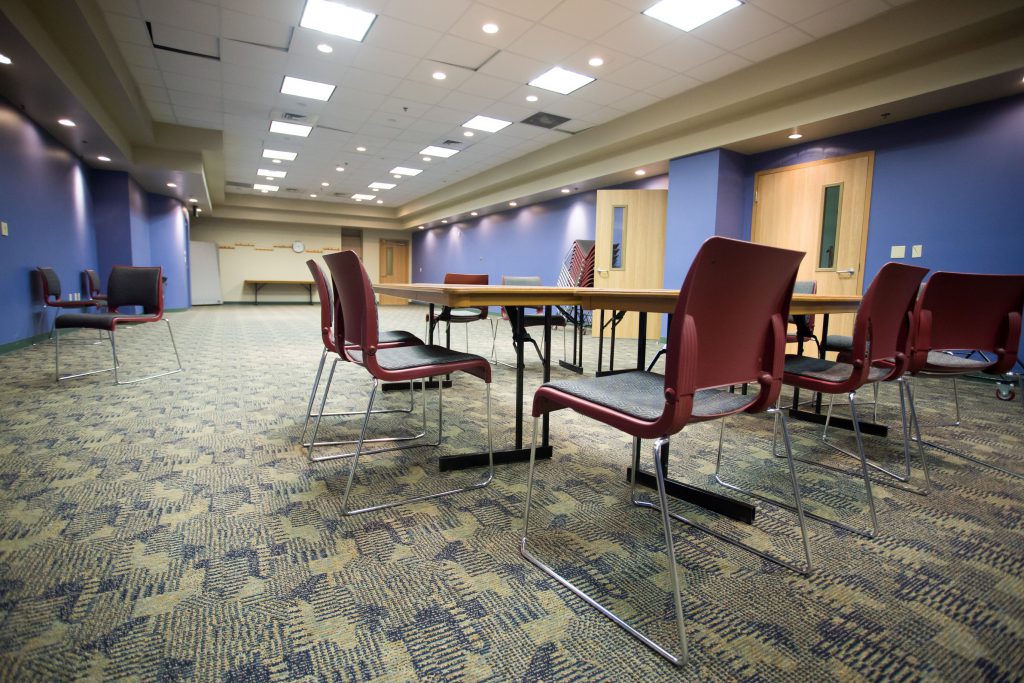 With flexible seating arrangements, a dedicated catering kitchen, and a full selection of audio/visual equipment, the Hannah S. Grunbaum Conference Center, located at our Seattle office, can accommodate a wide variety of events and meetings. The room is available to rent for local organizations, and it was built to facilitate the needs of community members who are Deaf, hard of hearing, or have a speech-language difference.
Size
| | |
| --- | --- |
| Square Footage | 1594 sq. ft. |
| Dimensions | 24' x 69' |
Seating Capacity
| | |
| --- | --- |
| Theater Style | 107 people |
| Banquet Style | 60 people |
| Hollow Square | 40 people |
Small Meeting Room
If you have a meeting of modest size, our Seattle office has a small room that can fit up to 15 people, with a conference table and whiteboard.
Size
| | |
| --- | --- |
| Square Footage | 300 sq. ft. |
| Dimensions | 13' x 23' |
Seating Capacity
| | |
| --- | --- |
| Board Room Style | 15 people |
Make a Reservation
Ready to make a reservation? Along with your contact info, we'll need to know the following things:
Which room you'd like to use
Event date
Start and end times
Type of event being held
Estimated number of attendees
Questions? Feel free to contact us at any time.
Rental Policies
Payment
We request payment in advance for one-time events. Billing and scheduled payments may be arranged for recurring reservations.
Access
Conference rooms are only available for rent during HSDC business hours (8:30am-5:00pm), unless special accommodations are made in advance. If the room is rented outside of business hours, an HSDC representative may need to be present for an additional $50 fee.
Parking
HSDC does not provide parking for users of the conference rooms, but free two-hour street parking is available nearby.
Cancellation Policy
Cancellation must be made a week or more in advance to receive a full refund on your reservation. A 50% refund will be given for cancelling less than a week before the reservation. Cancellations received within 48 hours of the reservation date will be subject to full forfeiture of reservation fee. Any meeting that must be cancelled due to inclement weather will not be charged a cancellation fee.
Rental Rates
Nonprofits serving same population as HSDC*
*Deaf, deafblind, hard of hearing, or speech differences
$30/hour
Other Nonprofits (Annual budget less than $1 million)
$50/hour
Other Nonprofits (Annual budget more than $1 million)
4 hours or less: $60/hour
4 hours+: $55/hour
For-Profit Businesses
4 hours or less: $90/hour
4 hours+: $75/hour
Set-Up Fee
All reservations
$30
Reservations Outside of Business Hours
HSDC business hours: 8:30am-5:00pm
$50 fee
AV Equipment
4 hours or less: $45 fee
4 hours+: $90 fee